Gina
I had a traumatic experience with my first baby who was born premature. I thought I would be able to delay cord clamping and immediately have skin-to- skin contact and begin nursing. None of that happened. My son was whisked away to the NICU and I was left to recover with no baby by my side and terrified and stunned as to what the heck had just happened.
Fast forward three years and I found myself pregnant again and terrified not only of what my labor and delivery would be like but also that I would have another preterm baby. This time I decided I wanted an unmedicated birth. My husband and I also decided that emotional support was key after the trauma of my first birthing experience. I interviewed a few doulas and when I met Fran I felt like
she was the doula version of my mom. She was loving, kind, nurturing, and truly had my best interest at heart.
Knowing my history, Fran made herself available to us for an extended period of time since our second son could be born any time starting at 35 weeks. She was there for us through a few false alarms and never waivered. When the time did come and I was in active labor, Fran was so attentive. She applied hip presses through contractions and was so encouraging. At one point I wanted ice and Fran said, "I'll go get it". I said "NO! Send the nurse to get them. Don't leave me!". When it came time to push, I hit a wall and said I couldn't do it. Fran then said, "but you already are!" They were the magic words I needed to hear.
I had my second son unmedicated, we delayed cord clamping, had skin-to- skin contact immediately and nursed soon thereafter. It was beyond what I could have hoped for and I truly believe I couldn't have done it without Fran by our side. She empowered both my husband and I and we are eternally grateful.
Fran on Gina
"Due to Gina's prior experience with the birth of her first son, MJ, Gina reached deep inside herself. There she found the strength and determination to bring Ryan earthside the very way she intended, naturally and unmedicated. It was a beautiful birth and I am honored that she chose me to assist her. She even cut the cord herself."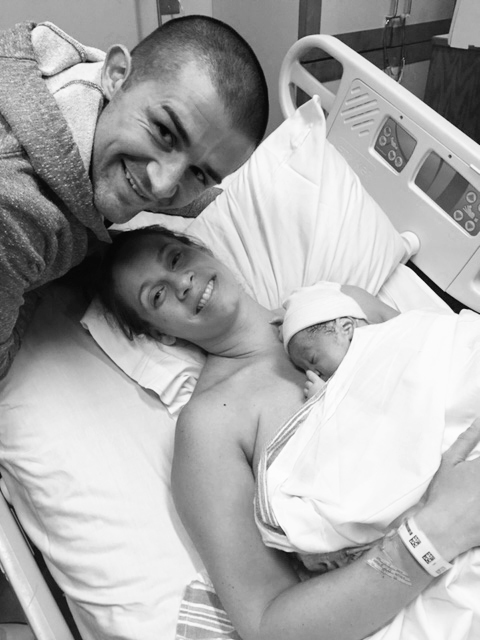 Jenny
Fran was recommended to me by my midwife. My husband and I are so thankful that Fran was put into our lives. This was my third pregnancy and was going to be my second VBAC (vaginal birth after C-section). From the moment I met Fran, I knew she was it! She was professional and so passionate about being a doula. At our first meet up, Fran was accompanied by her backup, Samantha
(who I loved) in case she wouldn't be able to attend labor. She was always available to answer any questions and address my concerns.
When my labor started, Fran was quickly on the way. Fran was with me at home, we walked around outside, she helped me time and breathe through my contractions, and she always made sure I was as comfortable as possible. She was by my side my whole entire labor! It was 16 hours! I succeeded in my VBAC! My husband and I are so blessed to have had Fran as our Doula. She is truly now a part of our family and love her so very much. Thank you, Fran!
Fran on Jenny
"Carlos was Jenny's third birth, her second VBAC, and MY first VBAC. After nearly 11 hours of exhausting labor, I supported Jenny in her choice to have an epidural. Six hours later, a 20-inch Carlos became the third handsome Herrera boy."
Denise
I was scared about having my baby myself, then a friend of mine informed me about applying for a doula. I wasn't sure what was a doula or their role so I researched then applied because I didn't want to go through labor all by myself. My fiancée (who is in another country) and I were looking for a doula to help us with the process of our first child's birth, with hope of having a more informed, guided
experience that could be as natural as possible.
When I met Fran I immediately I knew she was a good match for me. She was polite and professional yet friendly and laid-back. Fran didn't push anything. Instead she listened to what I wanted and made suggestions to support my decisions. She visited me for a prenatal visit; we talked about how I envisioned my birth, watched YouTube videos about different labor positions, and made a birth plan. When my due date was getting closer, we were constantly in touch.
Fran came to the hospital and worked great alongside the nurses and doctor. She provided emotional and physical support, motivating me when I felt like giving up and offering massage and pressure to help me through a painful contraction. Even though her focus remained on me the entire time, she was a great multi-tasker. She was helping me labor and assisting nurses. After 6 hours of
labor I became frustrated and was asking Fran if it was too late to get a C-section. She encouraged me I can do it and that I was doing good so far and within the next hour my son was born. Fran is incredibly educated on all aspects of birth, but most importantly she is truly passionate about what she does. That birth was the most empowering and rewarding experience of my life and am grateful it was an
easy labor. I would do it all again, as long as Fran could be there of course!
Fran on Denise
"Lovely young Denise's fiancé was living outside the country when she was giving birth. We hit it off at our first meeting when she selected me as her doula. An epidural provided some relief and when exhaustion led Denise to ask for a C-section, we pushed through instead, and baby MJ joined us shortly afterwards. I was thrilled to be with Denise for MJ's birth, as no woman should have to bring her baby into the world alone."
Tiffany
I cannot thank Fran enough for helping me achieve the birth I wanted: a non-medicated, natural childbirth. It was everything I'd hoped for because of all she did to keep me calm and my surroundings serene. Laboring at home at first and utilizing different techniques and comfort measures was so helpful. Especially the birthing ball, which helped relieve my back pain and allowed me to move my hips
around. We slow danced, Fran massaged me, there was dim lights and soft music, and she even made me a bowl of cereal.
At the hospital, Fran transformed my room into a calm, peaceful magical place with (battery operated) tea lights, classical music, and aromatherapy, which made me feel like I was at a spa. Fran was there every moment when each contraction came and provided relief with a warm compress pad and roller for my back. She encouraged me loving with words and in a supportive tone. She has the wisdom and techniques of a well-versed doula. She is someone any mother/family would be lucky to have by their side. She will always be special to my family.
Fran, I will never be able to thank you enough for what you helped me do. Thank you for believing in me and for not allowing me to fall; for keeping me going and being the strong person I needed by my side. I am honored to have been your first birth and I hope you never forget this day. Going forward all the women you will work with will truly be blessed and lucky to have you by their side and there for their family because you, my friend, are a rock. You were born for this and I believe that you and I were meant to have this moment shared. You will always have a special role in my birth story and in the life of Isabella, the first baby you helped bring earthside.
Fran on Tiffany
"The birth of Isabella Rose will always have a special place in my heart. Tiffany chose me as her doula knowing that she would be my first birth, and I could not have asked for one more beautiful. I labored first with Tiffany at her apartment before going to the hospital. Through knowledge building and preparation during pregnancy, Tiffany planned for an unmedicated, natural birth. She brought Isabella earthside exactly as she planned, and she was an absolute rock star."
Megan & Rob
Megan: Working with Fran was a pleasure. Her presence at my birth made the entire experience much better. My labor did not go quite as planned, but Fran was there the whole time to make me feel more comfortable and secure, with her calm demeanor, creating a much more soothing atmosphere in the otherwise stark hospital room, recommending alternate positioning, and massaging my legs and back. It was incredibly helpful to have another person familiar with the birth process to bounce decisions around with before moving forward at each juncture. I would absolutely recommend Fran as a doula to my friends, and would use her again myself.
Rob: It was great to have Fran at our birth! She made the whole experience more comfortable and helped my wife to relax, and helped me to support Megan in the best ways I could. Having Fran there allowed me to be able to step out to eat and update family during the long labor without leaving my wife alone, which helped me keep up my energy to help her.
Fran on Megan & Rob
"Megan and Rob were expecting their first baby on July 16, but little Tommy wasn't ready to leave the comfort of his mother's womb until Megan's water broke on July 22. Teetering on exhaustion, Megan opted for an epidural hoping to reserve her energy and get some rest. She and Rob worked extremely well together throughout Megan's long, slow labor and birth. Megan was calm and so strong. Rob was an amazing partner and was loving and attentive to Megan. Baby Tommy finally joined us on July 23!"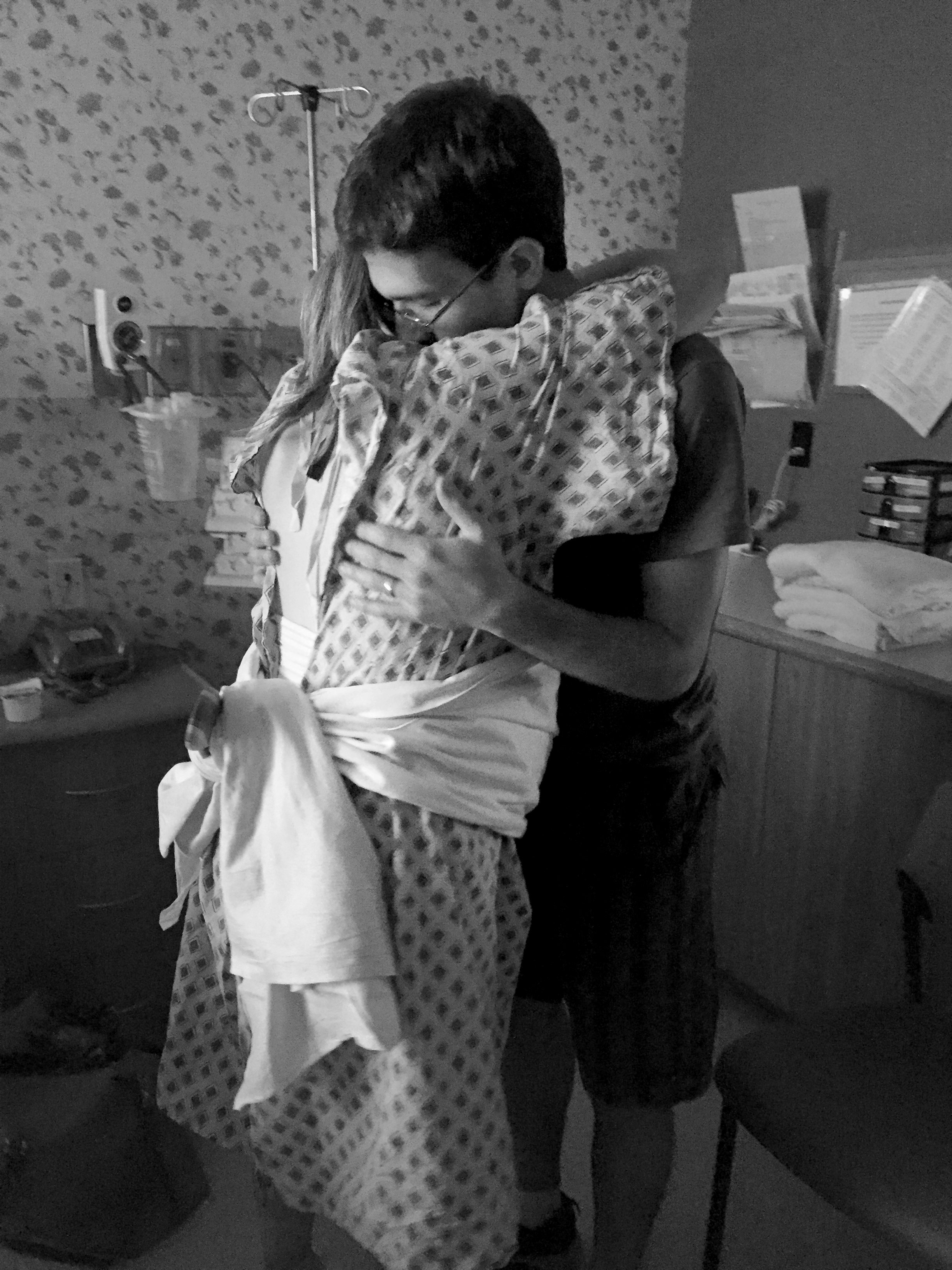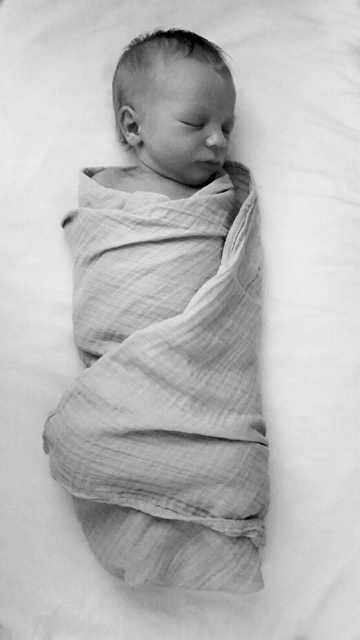 Anthony Dominic Giovanelli - Merrick NY
My wife was struggling with preeclampsia and we just moved into our new home. Three days later, and a month early, my wife was induced and we became parents to a beautiful little 5lb girl. Just as I'm holding our daughter my wife was rushed out of the room and into surgery. Luckily we pulled through and stayed in the hospital for a week plus. Upon going home our family was great and pitched in as best as they could, but I was exhausted and my wife was bed ridden. We needed more help. Fran came highly recommended by a close friend and I'm so happy I listened to her advice in calling Fran. From our first meeting our fears were put at ease. Fran had so much knowledge about preemies and she presented it in a calming way that made us feel like everything was going to be alright. Fran helped us in so many different ways but I owe her so much when she would do an overnight visit. I couldn't stay awake any longer and I was scared of missing the baby's cry for a feeding. My wife was still in a lot of pain and wasn't producing milk due to so much blood loss. Fran stayed over multiple nights to help us in a way that we can never repay her. Two of the best parts of my life needed me and just when I thought I was going to break Fran came into our lives. She is truly a God sent and my daughter gained another Nonna.